Mods & Skins
This project was created as a submission for the ISTD competition, and was a response to the 'Fickle Fads and Followers of Fashion' brief. The first thing which came to mind with this brief was the rich history we have of British subcultures, which encapsulate music style and youth culture, which all added to the way I approached the project.


I chose two of my favourite styles, The Mod and The skinhead (1960s not revival) and decided to depict the contrast in their look and fashion in the form of typography. Choosing a very clean cut and more classic look for the representing what the mods believed, and then showing its transformation into a rougher and more harsh version with the skinheads. I created a publication of two halves to show this movement from a more classic style of the mods to a rough and ready skinhead.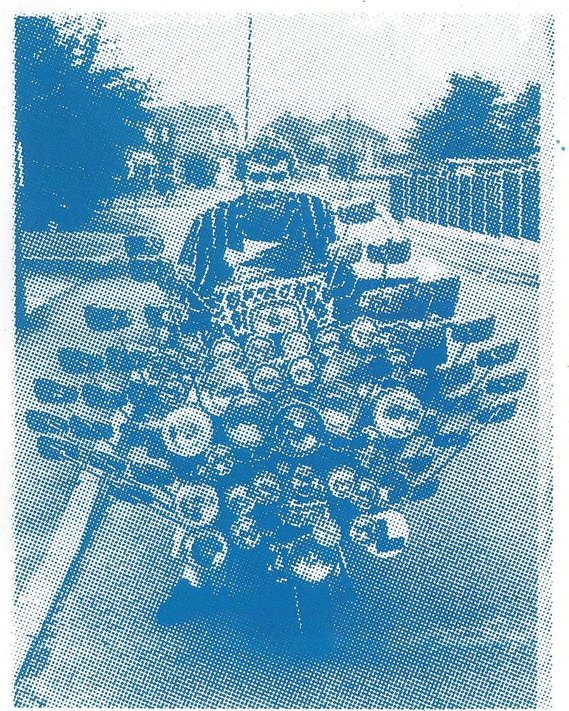 I decided on a 'tabloid' style newspaper as seen in my research due to the British press and their infamous betrayal of British youths and 'gangs' during these periods of the 60's, I also felt this style of print most suited the working class roots of British subculture which is a key aspect I wanted to focus on, with the phrase 'clean living under difficult circumstances' being used throughout, to place meaning on the backgrounds and lives of young people in these groups.

In this project developing and pushing the rules of typography became more and more important, and the finished outcome is very different to initial drafts. The skinhead section was pushed the furthest to achieve the rough and aggressive style that I wanted. I enjoyed doing large amounts of research, as the topic was one that I was already interested in, learning more of the context behind the two groups really helped me to develop my project and get a deeper understanding of the subculture.